Understanding pedestrians and cyclists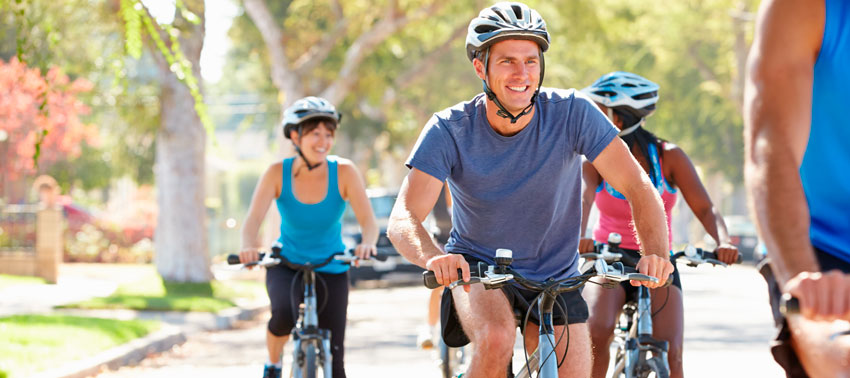 At Trivector, a large part of our work deals specifically with pedestrians and cyclists; we have an excellent understanding of their needs, requirements and behaviour. We emphasise the link between active mobility, health and environment in all of our assignments. Our experienced and committed consultants (many with PhD degrees in the field) help our clients to create a healthier society and a better environment through active mobility solutions.  We can help to estimate the health effects of investments in walking and cycling infrastructure and calculate the impacts of campaigns to promote active mobility. We also help our clients with their:
Active mobility, walking and cycling strategies and action plans
Forecasting and simulation of pedestrian/cyclist movements
Accessibility analysis to public services and public transport hubs
Analysis of safer routes to/from schools
Pedestrian and cycling audits (e.g. Bypad)
Pedestrian/cyclist counts, surveys and data analyses
We can also provide advice to companies on how to make workplaces supportive of active mobility as part of their commitment to a health or company travel plan.
Some of our relevant project experience
Crowdsourced big data for cycling (2017-2018)
This research project funded by the Swedish Transport Administration used mobile apps (TRavelVU, STRAVA or Moves account) to collect GPS data from cycle trips. The data was analysed with respect to willingness of individuals to donate personal GPS data, quality of the collected data, areas in which the data can be used, cost of collecting data and representativity of the data. Contact: Erik Stigell, +46 10 456 56 79.
PASTA – Physical Activity through Sustainable Transport Approaches (2013-17)
This four year European research project, co-funded under the Seventh Framework Program of the European Commission, focuses on the systematic promotion and facilitation of active mobility (i.e. walking and cycling, including the combination with public transport use) as an innovative approach to increase physical activity in daily life. A longitudinal study will be conducted on a total sample of 14 000 adults from seven European cities, Örebro (in Sweden) being one of them. The project will also develop a comprehensive tool to calculate cost/benefit-ratios for investments in supportive infrastructure for active mobility. In addition, a compendium of good practices that can support practitioners and policy makers in their work to promote active mobility will be produced.
Trivector Traffic is the sole representative of the private sector in the project. You can read more on the PASTA website. For further information, please contact Lena Smidfelt Rosqvist, +46 10-456 56 10.
BYPAD+
The European projects BYPAD and BYPAD+ created a tool for municipalities to audit their bicycle policies and infrastructure, and help to improve them. Trivector was a partner in BYPAD+, where the tool was tested in 30 cities.  Trivector have made more than 10 Bypad-audits in Swedish cities over the years.  For more information please visit the BYPAD website, or contact Karin Neergaard, +46 10-456 56 16.
Methods & measurements for monitoring pedestrian and cycle traffic
This Swedish Transport Administration funded project, conducted by VTI, the Swedish National Road and Transport Research Institute, together with Trivector Traffic and Vectura, aimed to create a harmonised method for monitoring pedestrian and cycle traffic, which enables comparisons to be made over years and between towns, regions or the country as a whole. This work is presented in VTI rapport 686 and VTI rapport 743  (written in Swedish with an English summary). For further information, please contact Lena Smidfelt Rosqvist, +46 10-456 56 10.